On Phil's recommendation that I utilise tools like Sketchbook and Illustrator I've become determined to clear my linework up. Here's some more development on Fuzz, I went with shape number 5 in my previous post, as many, and myself agreed it was conveying what I wanted best.
Firstly I experimented with Fuzz's face a little, trying to get a sense of his different expressions, particularly the ones that would be of use within the animatic. Then, I began to work on the space suit that Fuzz would wear inside the shuttle. So, to begin, I looked at reference images of Buzz Aldrin on the Apollo 11 flights and tried to apply a similar costume on the silhouette I had.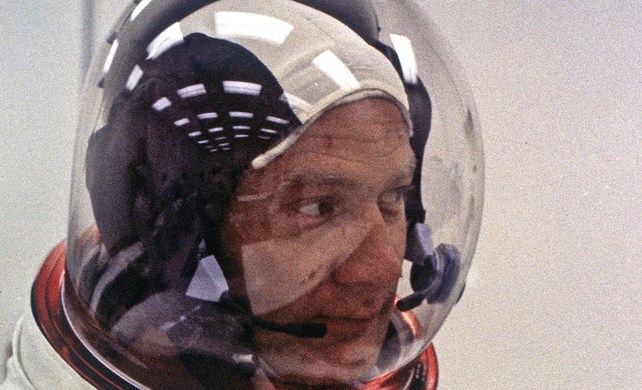 Then I began to experiment with different colour choices based on the reference images, with a couple of divergent colours thrown in for good measure. I'm quite fond of number 1 and 3 as they are in keeping within the aesthetics of the time period "Ziggy" is set in.
Any suggestions welcomed of course!
Cheers,
Crouch.